Congratulations California!
California Bill AB 1308 frees Licensed Midwives (LMs) from physician supervision, signed today by Governor Jerry Brown.(October 9, 2013)
Read more: Assembly Bill | Governor's Press Release
Midwives can reduce the cost of birthing babies - September 2, 2013
A new study suggests that expanded use of midwives can improve care while greatly reducing the cost of birthing babies in the United States, which is, by far, the highest in the world. [Read more]
Midwife-led continuity models versus other models for care for childbearing women. (The Cochrane Library.) - September 2, 2013
Midwives are primary providers of care for childbearing women around the world. However, there is a lack of synthesised information to establish whether there are differences in morbidity and mortality, effectiveness and psychosocial outcomes between midwife-led continuity models and other models of care. [Read More]
Money May Be Motivating Doctors To Do More C-Sections - September 2, 2013
Obstetricians perform more cesarean sections when there are financial incentives to do so, according to a new study that explores links between economic incentives and medical decision-making during childbirth. [Read More]
History and Future of the US MERA Joint Project
In the triennium between 2008--2011, the International Confederation of Midwives (ICM) took the Bold step of developing a group of essential documents that described the "Three Pillars" of midwifery, namely education, regulation and association, which were built upon the foundation of the ICM Essential Competencies for Basic Midwifery and the ICM Definition of a Midwife. The Three Pillars are meant to be interdependent and interrelated and embody ICM's vision to strengthen mid--wifery worldwide in order to provide high--quality, evidence--based care for women, newborns, and childbearing families, and decrease maternal and infant mortality and morbidity. The documents together comprise the global standards for midwifery education, practice and regulation and are a complete package of information for midwives, policy makers, regulators and governments. [Read the Full Report Here]
Study Finds Adverse Effects of Pitocin in Newborns
New Orleans, LA -- Induction and augmentation of labor with the hormone oxytocin may not be as safe for full-term newborns as previously believed, according to research presented today at the Annual Clinical Meeting of The American College of Obstetricians and Gynecologists. Researchers say this is the first study of its kind to present data on the adverse effects of Pitocin use on newborns. [More]
A Home Birth Primer For MCH Programs
In light of the recent attention on safe birthing practices and the newly released AAP policy statement on Planned Home Births, the Association of Maternal & Child Health Programs will host the national webinar, "A Home Birth Primer for MCH Programs,"on Thursday, July 11, 2013, 2:00-3:30 pm Eastern. This 90 minute webinar will be moderated by Valerie Ricker, RN, MSN, MS, Title V Director for the Maine Center for Disease Control and Prevention, and will feature the following presenters:
Marian MacDorman, PhD, National Center for Health Statistics

William Barth, Jr., MD, Mass General Hospital/Vincent Obstetrics and Gynecology Service, and Past Chair, Committee on Obstetric Practice, ACOG
Kristi Watterberg, MD, University of New Mexico and Chair, Committee on Fetus and Newborn, AAP
Geradine Simkins, RN, CNM, MSN, Midwives Alliance of North America (MANA), Executive Director
Learning Objectives:
Increase knowledge of birth rates and trends of home births
Increase knowledge of the effects of maternal and infant care services in this type of birth setting
Summarize the 2011 ACOG and 2013 AAP statements on planned home birth
Describe the practical implications of the statements for MCH programs
This webinar is part of the AMCHP Women's Health Information Series, a webinar series supported by the Centers for Disease Control and Prevention's Division of Reproductive Health. [More]
Transforming the Costly Travesty of US Maternity Care
What's the most common reason for hospitalization—and the most costly? It's maternal and newborn care.
Despite some progress in maternal-newborn care, such as a decrease in the rate of premature birth, the United States continues to perform poorly on some important quality and cost indicators. Cesarean delivery is now the most common operating room procedure in the United States. The US rate of cesarean deliveries, an appalling 33%, increased 53% between 1997 and 2009. [More]
Ruling A Boon To Home Birth Advocates
A state Appellate Court ruling is being hailed as a victory for midwives and the right of Connecticut families to choose home births.
The court issued a decision in a case that pitted two midwives against the Connecticut Medical Examining Board. The ruling ended more than a decade of litigation in which the Department of Public Health had tried to outlaw home births by midwives who are neither doctors nor nurses, branding it as the "unauthorized practice of medicine," said attorney Diane Polan, of New Haven. [More]
Early Skin-to-Skin Contact for Mothers and their Healthy Newborns
In humans, routine mother-infant separation shortly after birth is unique to the 20th century. This practice diverges from evolutionary history, where neonatal survival depended on close and virtually continuous maternal contact. This presentation will report the results of a 2012 Cochrane Review of early skin-to-skin contact including thirty-four studies with 2177 mother-infant dyads. Implications for clinical practice will also be discussed. [More]
Cost of U.S. childbirth outrageous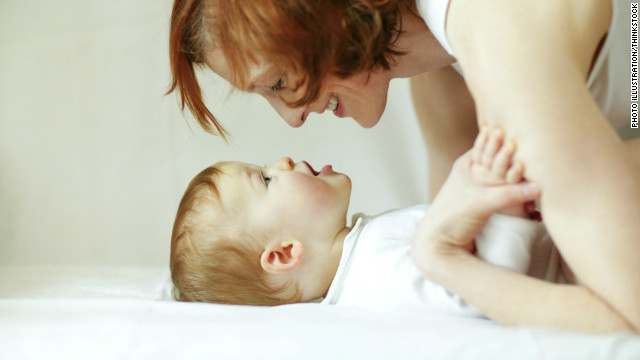 (CNN) -- Across the U.S., many families know firsthand how high maternity care costs are. As noted in The Times recently, giving birth in the U.S. is more expensive than any other country in the world. Total costs average $18,329 for a vaginal delivery and $27,866 for a C-section, with the bulk of the bill going to insurers. However, families with insurance still have to pay about $3400 out of pocket.
Click here to view the article: http://www.cnn.com/2013/07/09/opinion/declercq-childbirth-costs/index.html?hpt=hp_t4
Listening to Mothers III report released
Childbirth Connection's Listening to Mothers III report is the third in a series of landmark studies that poll American women about their maternity care experiences. The study summarizes results of a survey of 2,400 mothers who gave birth in hospitals in 2011 to 2012. Among the findings: risky procedures are overused, many beneficial practices are underused, and all too often women lack the support and knowledge required to effectively navigate their maternity care.
Click here to view the report: http://transform.childbirthconnection.org/reports/listeningtomothers/
Ina May Gaskin featured on CBC News
A piece that ran on the Mother's Day episode of "Sunday Morning" on CBS highlights Ina May Gaskin, co-founder and past President of MANA, speaking about pertinent information about the modern midwifery community.
Visit http://www.cbsnews.com/video/watch/?id=50146659n to watch the video and read more about Ina May.
One more state legalizes CPMs
In April 2013, after years of pursuing a regulated status for direct-entry midwives, with the passage of HB1135 Indiana became the 28th state in the U.S. to provide a legal status for Certified Professional Midwives (CPM). There is still work ahead. Indiana's new law provides certification, rather than licensure. Some of the provisions are less than ideal, such as the requirement that midwives have an informal collaborative agreement with a physician and that mothers see a physician twice at prescribed times during her pregnancy. The Indiana strategy will require much more work as rules and regulations are written and more legislative work as midwives push for complete autonomy. Congratulations Indiana!
http://www.indianamidwivesassoc.com/
The Big Push Campaign to legalize CPMs
AABC Study shows midwife-led birth centers improve outcomes and lower health care costs
A new study conducted by the American Association of Birth Centers (AABC) and published in the most recent issue of the Journal of Midwifery & Women's Health, the official journal of the American College of Nurse-Midwives (ACNM), The National Birth Center Study II highlights the benefits for women who seek care at midwife-led birth centers. Findings also reinforce longstanding evidence that midwife-led birth centers provide safe and effective health care for women during pregnancy, labor, and birth.
http://www.birthcenters.org/content/new-study-shows-midwife-led-birth-centers-improve-outcomes-and-lower-health-care-costs
Save the Children releases annual State of the World's Mothers report and calls for more midwives
In commemoration of Mother's Day, Save the Children published its 14th annual State of the World's Mothers report. The report reveals that the United States has the highest first-day infant death rate of all the industrialized countries in the world. One part of their strategy for healthier moms and babies worldwide: more midwives.
http://www.savethechildren.org/site/c.8rKLIXMGIpI4E/b.8585863/k.9F31/State_of_the_Worlds_Mothers.htm
The World Alliance for Breastfeeding Action has released a Statement on Maternity Protection for International Labour Day, May 1, 2013, which calls for all countries to improve their legislation and ratify the most recent International Labour Organization convention on maternity protection as a step toward addressing the problems that working mothers must face during pregnancy, childbirth, and the postpartum period.
MANA joined dozens of other organizations in signing a letter of support to the sponsors of the Racial and Ethnic Approaches to Community Health (REACH) program during recent hearing with HHS Secretary Sebelius. (May 16, 2013.)